About Vesrah
History and Background
Vesrah, a Japanese company, is a Brake pads specialty manufacturer and sales company with accumulated know-how and experience since 1950.
Historical background of motorcycle market around that time in Japan:
Around 1946, bicycles were augmented with 50cc engines in the Japanese market. This was prior to the motorcycle era, which started in early 1950.
Vesrah was established as a bicycle OEM brake manufacturer in 1950 and began to supply motorcycle brakes to an OEM (Company "T"). Company "T" was a major player in the market at that time.
During the early 1960s, it eventually lost significant domestic market share to Company "H", "Y" and "S" in the 2-stroke engine market.
Takara Co. had decided to increase and strengthen its sales efforts and created Vesrah Co. Inc., at which time Vesrah adopted the name Vesrah as its brand.
Vesrah's emphasis from the beginning was on the QUALITY of its aftermarket products, which was a result of its OEM supplier experiences.
As Japanese motorcycles expanded their market share overseas, Vesrah products as aftermarket products also enjoyed a rapidly increased distribution overseas、
(USA & European Market) rather than in the domestic market.
Soon after, Vesrah brake pads became sought-after racing pads in the United State's racing circuit. Especially, XX, SS, and ZZ material are very popular among racers in USA.
Takara's manufacturing experience in organic resin brake pad was first recognized in the after-market.
Vesrah sintered metal pads gained very strong recognition and demand among AMA, Moto American and WERA riders. Especially, XX, SS, and ZZ materials are very popular among racers in USA.
Currently, Vesrah supplies pads and shoes with organic resin and/or sintered metal materials for a wide range of applications, from vintage to current Japanese and non-Japanese motorcycles.
We grew and continue to grow along with our users' and customers' expectations.
Explanation of Vesah Logo

At the beginning our product was named to say "Best (brakes) Stop (with Best Lining Material)", in Japanese. This gradually morphed into the current catchy hybrid Logo, Vesrah as in Victory.
Vesrah Mission
As new models are marketed, we first develop and manufacture brakes and oil filters (among other parts) for Japanese as well as for non-domestic vehicles.
We are aiming to be the company to go to, especially when you have trouble finding excellent quality parts that you are looking for.
Vesrah aims to supply parts that are synonymous with Reliable, Safety and Unfailing in living up to customers' expectation.
Vesrah Advantages
Vesrah parts are made in Japan and distributed in the countries of Japan, the United States of America, The European Union, and many others. Reliable quality and wide applications are one of the reasons for our worldwide acceptance.
In the Vesrah website(VASS), you can easily locate brake applications and parts numbers by searching our database for Scooters, Sports-bikes, Naked, Dirt-bikes, ATVs, UTV etc. for models manufactured by Japanese and all other foreign makers.
Vesrah Products
Pads

Resin Brake Pad
Resin Grooving Brake Pad
Sintered Metal Brake Pad
Sintered Sports Brake Pad
Sintered Racing Pad………RJL, XX, ZZ, SS, SRJL17, SRJL8
bicycle Pad
G-Kart Pad
Snow mobile Pad

Brake Shoe

Normal Lining Brake Shoe
Grooved Lining Brake Shoe (Black Color)

Gasket

Complete Set
Top Set
Individual Gasket

Cylinder Head Gasket
Cylinder Base Gasket
Valve Cover Gasket
Valve Stem Seal
Tensioner Case Gasket
Dynamo Case Cover Gasket
Clutch Case Cover Gasket
Exhaust Pipe Gasket
Others

Racing thinner Head Gasket

Engine Valve
Con Rod Kit
Oil Filter
Clutch Disc
Clutch Spring
Rubber Parts

Head Cover Bolt Ring
Plug Camshaft
Rubber Mounting
Sealing Rubber
O Ring Camshaft Holder

Front Fork Oil Seal
Front Oil/Dust Seal
Marine Parts
Pro-Lever
Company Philosophy
Our reputation rests on our philosophy spelled out in our name.
Value

we believe that quality, rather than price, is what makes the difference in a rider's overall experience and safety
Ensures

we make sure that all our products deliver what we promise
Superior

the design and material of our products are of the highest standards, leading to consistently high user satisfaction
Riding

racers and leisure riders alike enjoy OEM performance in all our aftermarket products
And

the power of "and" (vs. "or") means no compromises or shortcuts in manufacturing our products
Handling

reliable parts performance; excellent control of braking and cornering maneuvers with Vesrah brakes means better rider safety
Management Policy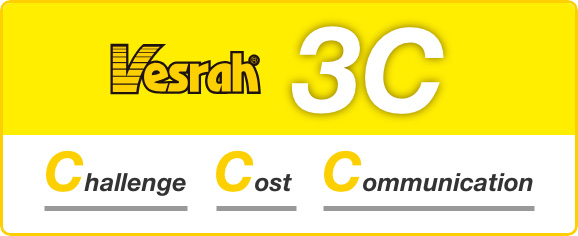 Vesrah doesn't have any corporation, office, branch in USA. Vesrah developed High Performance Quality Products for Street, Off Road, ATV, UTV and Racing etc to give users satisfaction at all time.
Vesrah sales point is quality rather than price and always considering Quality Confidence. Our data base information is helpful to find out Vesrah product by Model or OEM number, Please use and enjoy Vesrah Products.
Disclaimer
Vesrah Suzuki Web site is not Vesrah Co web site.
Vesrah Suzuki Face book is not Vesrah Co face book.
Vesrah doesn't have any racing team in USA and is one of sponsor.
This WEB site is not Suzuki Motorcycle Web site.