About Vesrah
Company Background

Vesrah is a Japanese company based in Tokyo Japan. We have been supplying parts for aftermarket motorcycles and other power sports equipment worldwide for more than seventy years.
Company Philosophy
Our reputation rests on our philosophy spelled out in our name.
Value

we believe that quality, rather than price, is what makes the difference in a rider's overall experience and safety
Ensures

we make sure that all our products deliver what we promise
Superior

the design and material of our products are of the highest standards, leading to consistently high user satisfaction
Riding

racers and leisure riders alike enjoy OEM performance in all our aftermarket products
And

the power of "and" (vs. "or") means no compromises or shortcuts in manufacturing our products
Handling

reliable parts performance; excellent control of braking and cornering maneuvers with Vesrah brakes means better rider safety
Management Policy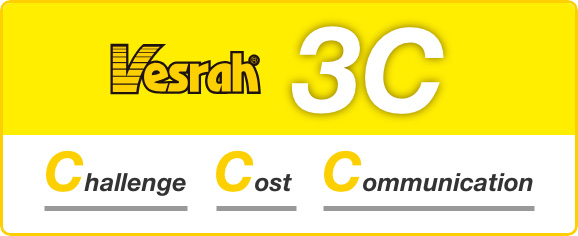 Vesrah doesn't have any corporation, office, branch in USA. Vesrah developed High Performance Quality Products for Street, Off Road, ATV, UTV and Racing etc to give users satisfaction at all time.
Vesrah sales point is quality rather than price and always considering Quality Confidence. Our data base information is helpful to find out Vesrah product by Model or OEM number, Please use and enjoy Vesrah Products.
Disclaimer
Vesrah Suzuki Web site is not Vesrah Co web site.
Vesrah Suzuki Face book is not Vesrah Co face book.
Vesrah doesn't have any racing team in USA and is one of sponsor.
This WEB site is not Suzuki Motorcycle Web site.