Con Rod Kit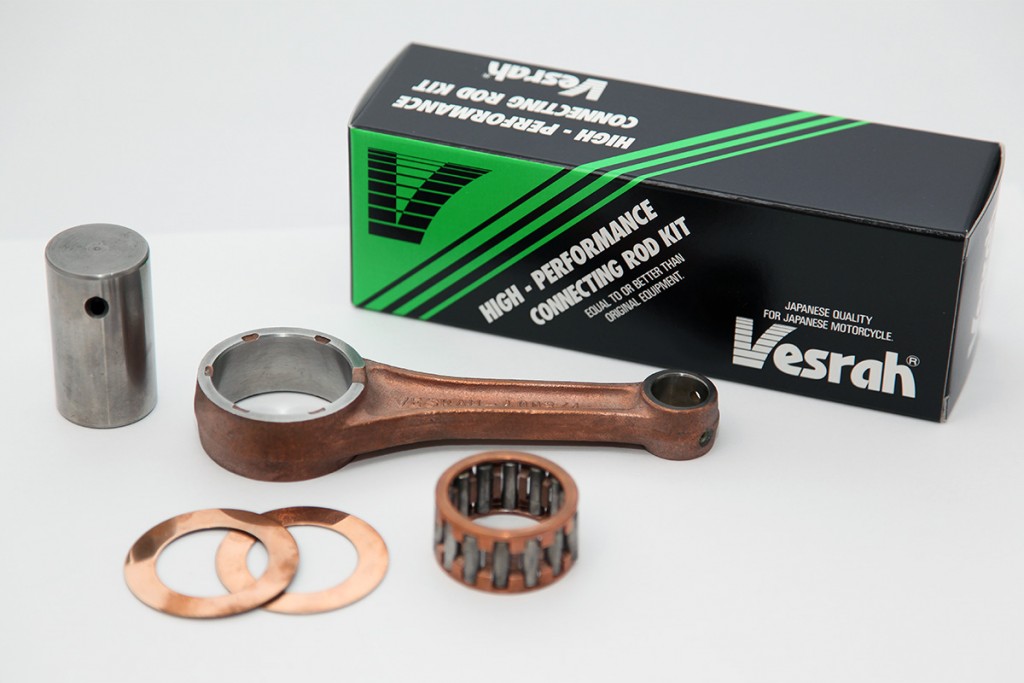 Vesrah connecting rods are of specialty steel that delivers excellent mechanical strength under high temperature conditions.
Our advanced-technology carbonization process gives the rods additional strength at stress points.
The bearing housing surface of Vesrah connecting rods are precision machined; smoother than ice, surface irregularities are only measureable under the microscope. This smoothness gives you full piston range with minimum energy loss due to friction.
---

All Vesrah products are made in Japan.