Gaskets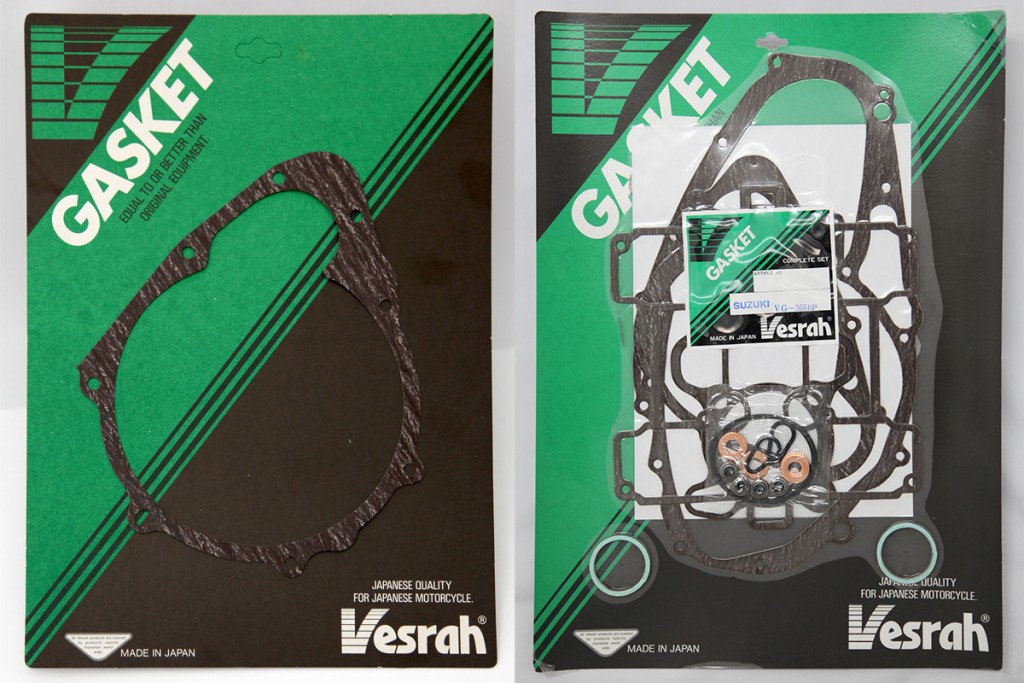 When you buy Vesrah gasket sets, you are assured of getting the correct type and number of high quality parts for your specific bike. No oil leaks and no wrong parts.
We offer two types of gasket sets: complete (pictured on the left) and top (on the right). These include gaskets for your cylinder head, valve cover, crank case, cylinder base gasket, exhaust, valve stem seals, O-rings and others required for your bike.
Vesrah gasket sets are available for street, dirt and racing bikes. They are also available for ATVs, scooters, and watercraft.
We also make cylinder head gaskets for racing.
---

All Vesrah products are made in Japan.